About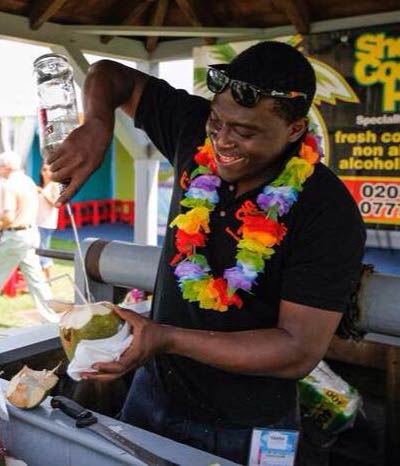 Shocka's Coconut Hub provides a unique bespoke Tropical PoPup bar service for Private and Corporate events.
We come in setup as a PoPup bar creating a unique experience with our Coconut water and alcoholic Shocktails. Have it fresh as nature's intended or a blend of freshly chopped tender Coconut Water, using different spirits including Vodka, Rum, Gin and Champagne to name a few alongside Shocka's secret blends, all drunk from the coconut itself which will leave your taste buds excited and energy levels at its best to enjoy your event.

The art of Coconut chopping at the hub provides an unforgettable visual experience like no other. In addition to that we can also supply our own brand of Bottled Coconut water for any event, fresh from the coconut into the bottle strictly no preservatives or additives to give people the Shocka's Coconut Hub experience to go.